I had a great meeting the other day with the director for the staged reading of "Fifteen Men In A Smoke-Filled Room" (John Williams) and also the Artistic Director of Eventide Arts (Toby Williams). The play is close to being fully cast and will begin rehearsals soon. I very much look forward to seeing John and his cast bring the script to life (again).
The submission process for the Kaplan Competition proved to be very helpful in forming and rearranging "Fifteen Men." I have been working on the play for many years and I was tinkering with it up to the January 1st, 2014 deadline for the contest. I received especially invaluable advice from former Artistic Director Ellis Baker of Eventide Arts.
I also had the pleasure of speaking via telephone with Shannon Goheen, President of Eventide Arts, to gather material for a press release.  I will post a link to the press release when it goes live – but for now: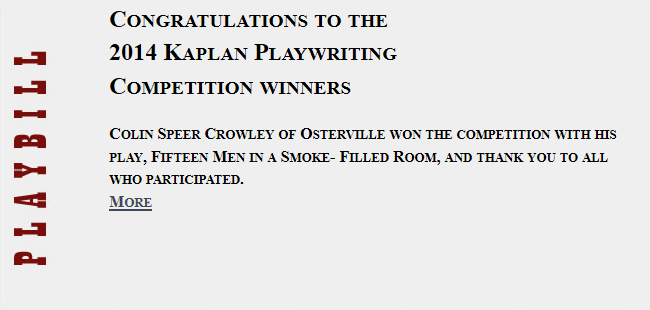 "Fifteen Men" will be read at the charming Dennis Union Church in Dennis, MA (along old Route 6). I drove by the church the other day and found it to be an extremely picturesque and beautiful spot: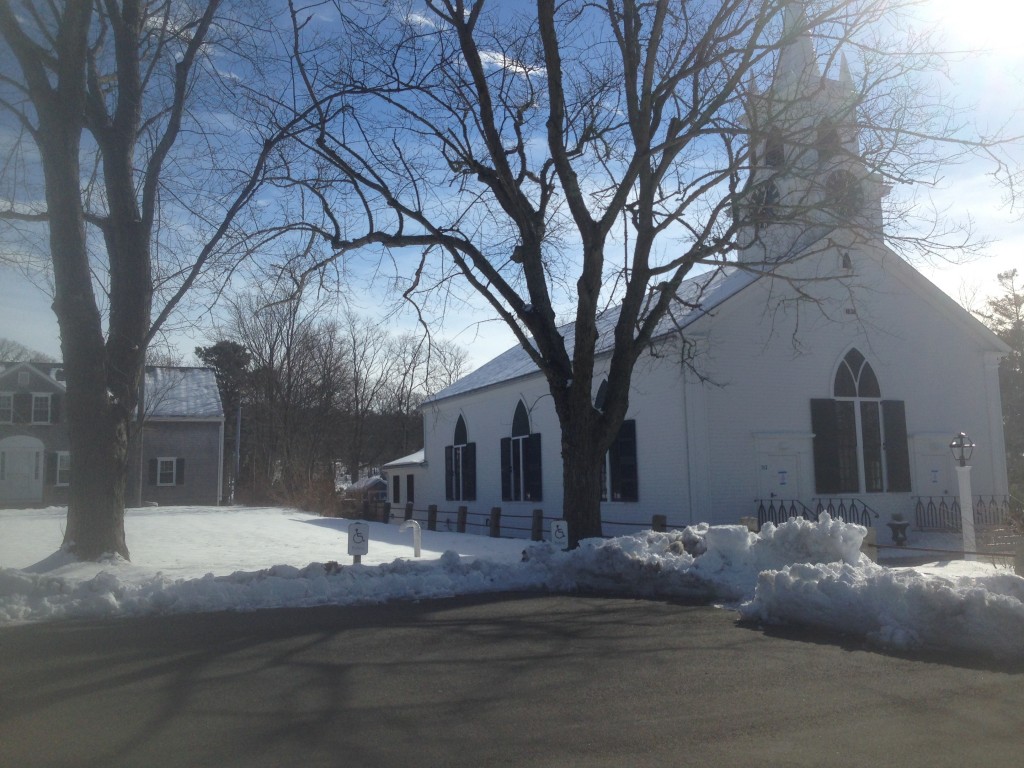 You can purchase tickets to the March 8 and/or March 9 reading here!