I had the great pleasure of learning today that my tragicomedy – "Encore Encore" – is going to be produced by The Gallery Players of Brooklyn, New York as part of their Black Box New Play Festival!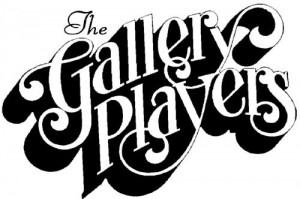 The Gallery Players hosts a Black Box Festival every year to showcase new theatrical works. This year will be the 17th annual Black Box Festival. The festival itself will take place over several weekends in June (starting the weekend of May 29). "Encore Encore" will be one of two full-length plays featured in the contest. It will be performed the weekend of June 12 or the weekend of June 19 – actual date TBD.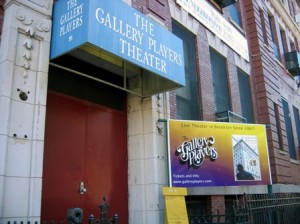 "The Gallery Players (TGP) has provided Brooklyn audiences with quality theater since 1967. Located in Park Slope but beloved on both sides of the Brooklyn Bridge, The Gallery Players is dedicated to producing classic and contemporary plays and musicals as well as premiering new works. Recipient of the Off-Off Broadway Review's 2000 Award for Lifetime Achievement, and Innovative Theater (IT) awards for outstanding musical for Urinetown, Yank, and Like You Like It. The Gallery Players' season comprises three plays and three musicals, covering a remarkably wide range of dramatic and comedic styles. The season finale is the annual Black Box New Play Festival, which gives world premier performances of works by playwrights."
Thank you to The Gallery Players – and especially Black Box Festival producer Dominic Cuskern – for his wonderful opportunity! I am looking forward to working with Dominic and the play's director in the upcoming weeks!