What a sublime pleasure it was to attend the staged reading yesterday of my long-lasting play "Fifteen Men In A Smoke-Filled Room!" I arrived in Denver on Friday evening and attended the reading that night. I also had the opportunity to explore the fascinating city of Denver and its surrounding suburbs.
On my travels, I took this picture of the beautiful Historic Elitch Gardens Theater, nestled snugly between luxury condos in the wonderful West Highlands area of Denver: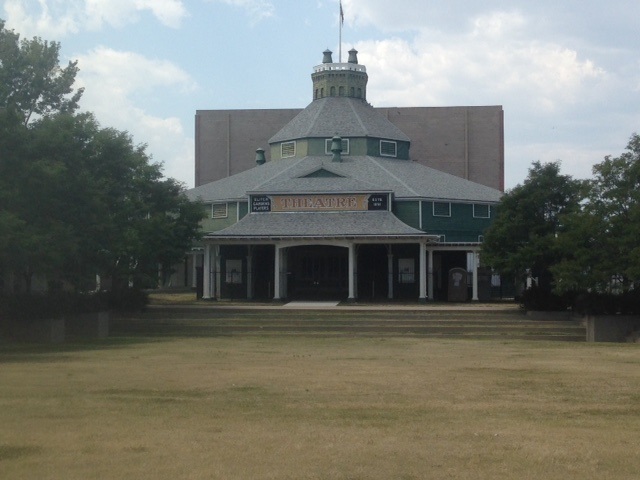 And look what I found posted on one of the front doors: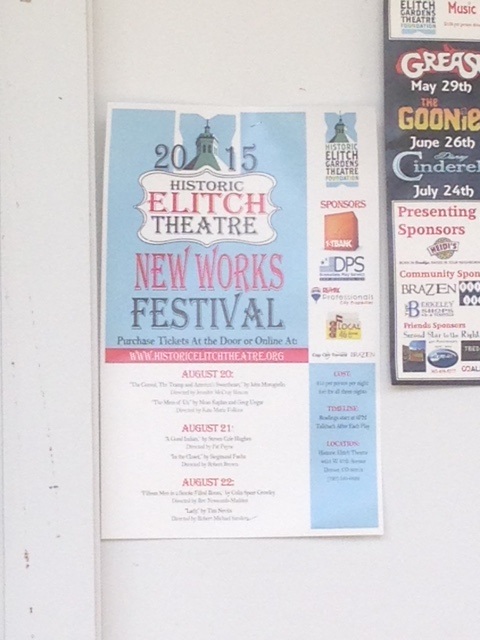 And, ohhhhhhhhhhhhhhh, what a lovely program: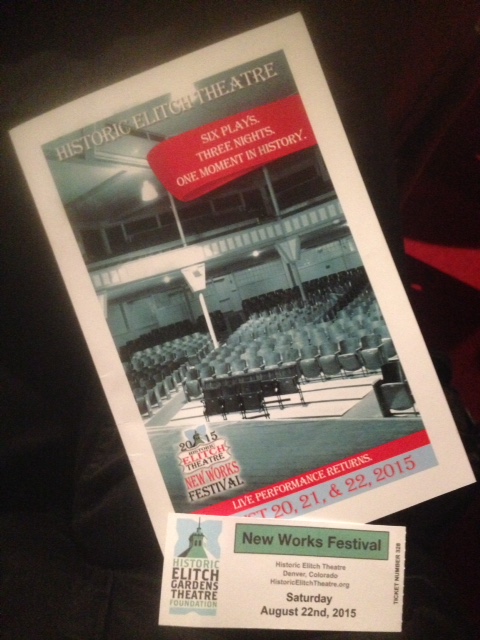 The play was directed by the lovely Bev Newcomb-Madden, who I had the great joy of meeting in person on the night of the show. (Bev and I had previously talked over the phone about the play.) Bev managed to find a great cast for the reading. I was extremely impressed with the performance of the actors and actresses in what is actually a dense, difficult play to perform. The actors brought tremendous power to their roles – especially the two female characters.
Thanks again to festival producer Gavin Mayer for his leadership and the wonderful opportunity to have my play performed!
I wish the best of luck to the Historic Elitch Gardens Theater as it continues its renovations over the succeeding years!