I am very happy to say I had a great time the other day attending a staged reading of my play "Shadows of Men." The reading was arranged by the Baltimore Playwrights Festival and directed by veteran director Barry Feinstein. Barry did a wonderful job selecting his cast and preparing the actors for the reading. I received excellent, useful feedback from the reading and am commencing the re-write process tomorrow!
The reading was held at the wonderful Fells Point Corner Theatre in the Fells Point section of Baltimore. I enjoyed absorbing the theatrical surroundings and also walking around the Fells Point neighborhood.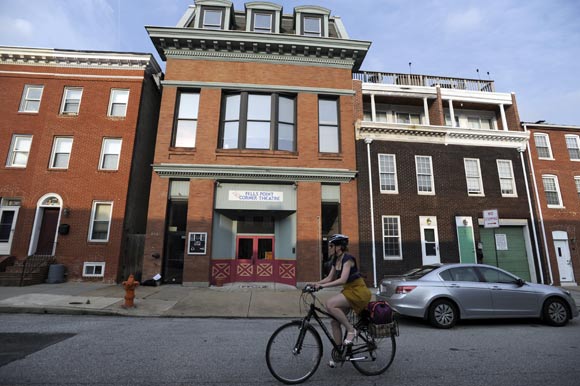 Many thanks to Miriam Bazenksy, festival producer, and the other sponsors of the festival!
Check out this press release here!