I'm very proud to announce that my play "Fifteen Men in A Smoke-Filled Room" was a finalist in the HRC Theatre New Playwriting Competition.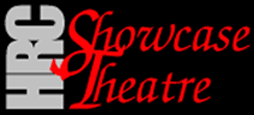 HRC Theatre Showcase is the "premier theater company of the Hudson River Valley." It is based in Hudson, New York and was founded in 1991 by a group of dedicated theater artists (although the current name came later). The organization has always centered its mission around "the development of new plays and the presentation of classics." Its new play contest was premiered in 1993 and currently garners upwards of 160 entries per year.
I am very, very honored to have "Fifteen Men" honored as a finalist in this year's contest. My work was one of 14 plays (out of 130 submissions this year) to be so honored.
I have been invited to re-submit the work next year and will revise the play in preparation for that. It remains one of my personally best-loved and most sentimental plays.