I learned today that my classical tragedy "Fifteen Men in a Smoke-Filled Room" has won the Pestoluzzi Prize (for a full-length play) from the Firehouse Center for the Arts in Newburyport, MA.
This is a special award for me because my tragicomedy "Encore, Encore" won the same award for the 2015 contest (click here to take a little stroll down Memory Lane with me!!!).
This is the first time I've won an award twice for the same contest… not too shabby!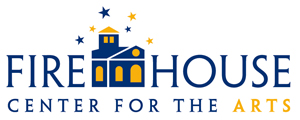 "Firehouse" did a magnificent job performing "Encore, Encore" back in 2015 – wonderful actors, wonderful director (Anne Easter Smith) – so I'm looking forward to their newest incarnation of "Fifteen Men." It is truly a wonderful theater, carved out of an old firehouse – hence, the name – an incredibly professional organization. Everyone was very pleasant to me when I attended their new play festival last time.
The festival itself – entitled "The Long and the Short of It" – showcases one full-length play, one one-act play, and a number of shorter plays. It takes place over two weekends in January, 2018. This is the thirteenth year of the festival, which, in its history, has premiered over 160 plays. Last year, the festival featured 43 actors, 17 directors, and 16 playwrights – a wonderful testament to Firehouse's commitment to new works!
As winner of the Pestoluzzi Prize, "Fifteen Men" will be performed on the opening night of the festival – Friday, January 19, 2018… so mark your calendars!