The staged reading of my play "Philosophus" is coming down the pike!
Love the artwork on the website for Best Medicine Repertory Theater!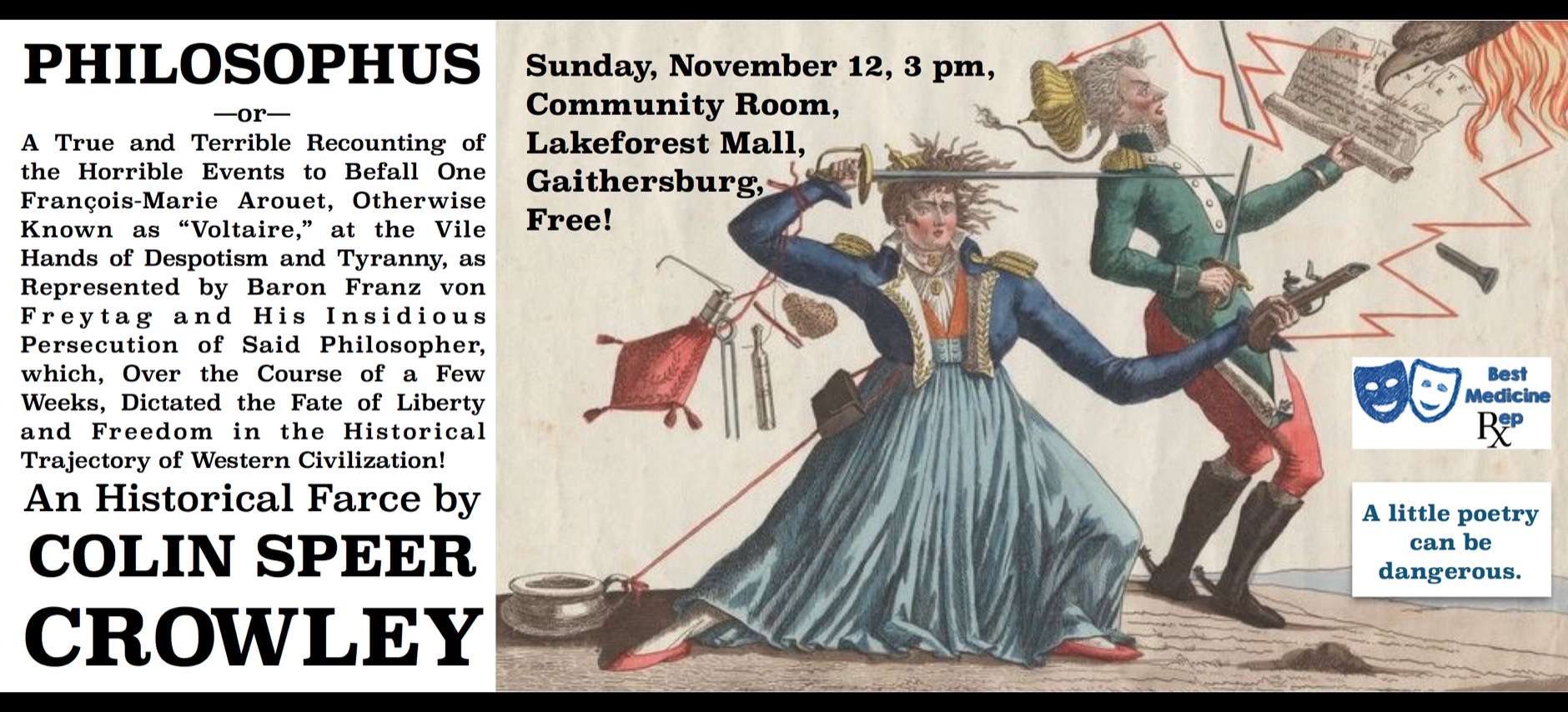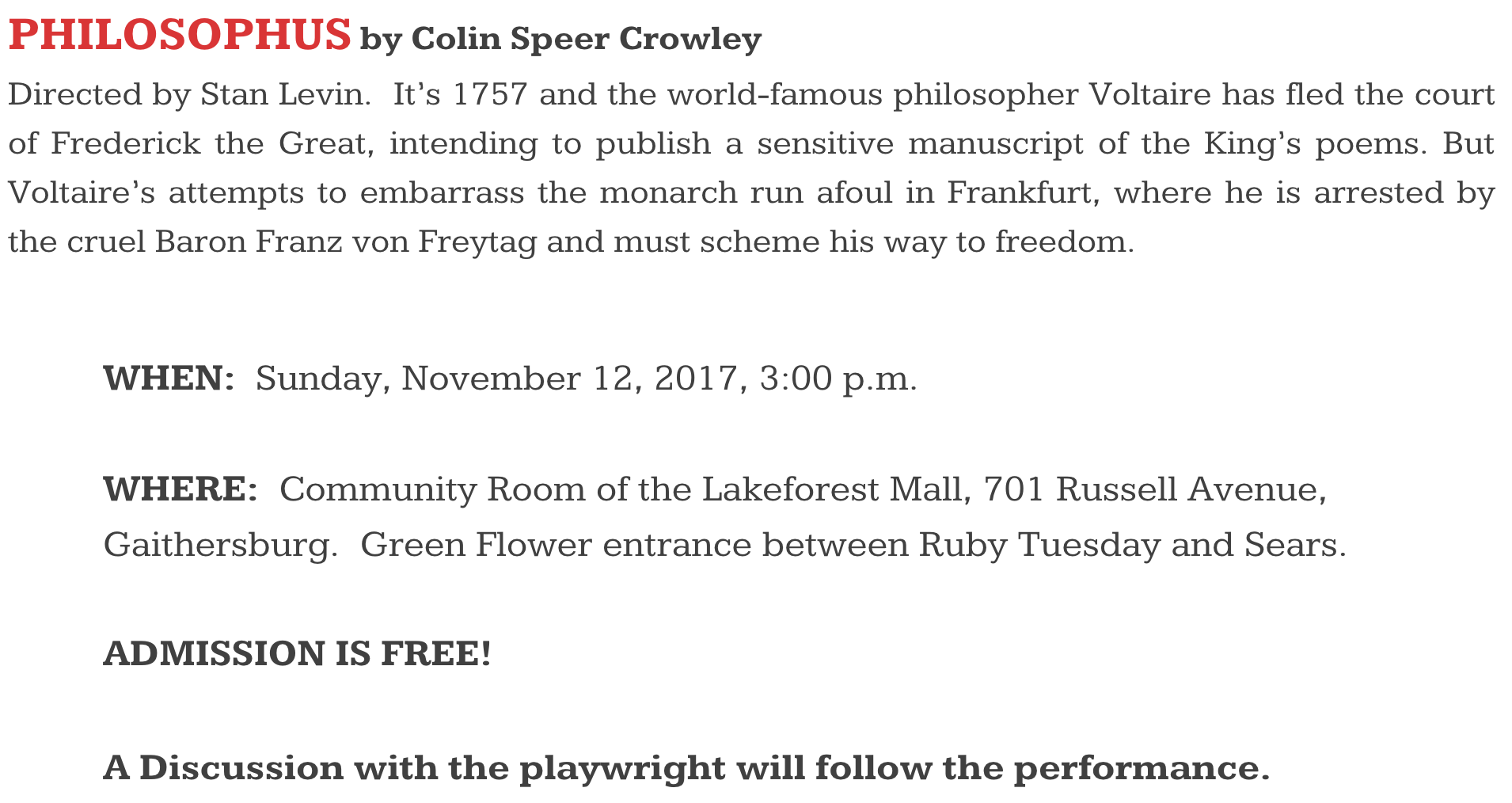 I had the pleasure of speaking recently with John Morogiello, Artistic Director of Best Medicine Rep, about "Philosophus" this past week. I will be doing a short video for the theater, wherein I will answer a few questions about the play. The director of the reading will be Stan Levin. Levin was previously "a documentary film maker for the US Department of Agriculture, field producer for A&E's Biography of Larry King, and has written and produced radio and TV commercials and government public service announcements."
The cast is as follows:
VOLTAIRE:  Terence Aselford*
COLLINI/DORN:  Terry Heffernan
FREYTAG:  John Morogiello
FRAU SCHMIDT:  Rebecca A. Herron
MADEMOISELLE DENIS:  Deborah Lubega
* – Membership in Actors Equity
Looking forward to the show and to the talkback afterwards!!