Tomorrow, I will be attending the opening night of the Firehouse Center for the Arts new play festival where my play "Fifteen Men in a Smoke-Filled Room" will be given a staged reading.
A wonderful article was published today in the Newburyport News about the festival, which neatly sums it up and helps to illustrate the collaborative effort it represents.
"Serving up New Works – Fresh plays take the stage for annual festival at Firehouse"
Some excerpts:
"Welcome to New Works, the world of the unexpected, where newness and spontaneity forge communal bonds among writers, directors, players, crews and audiences.
Over four days this weekend and next, 40 actors will perform 17 jury-selected works by New England playwrights at Newburyport's Firehouse Center for the Arts.
The original plays, selected from around 200 entries, include a full-length on Friday, Jan. 19; six 10-minute shorts on Saturday, Jan. 20; two one-acts on Friday, Jan. 26; and eight shorts on Saturday, Jan. 27.
The article includes this photo from my play: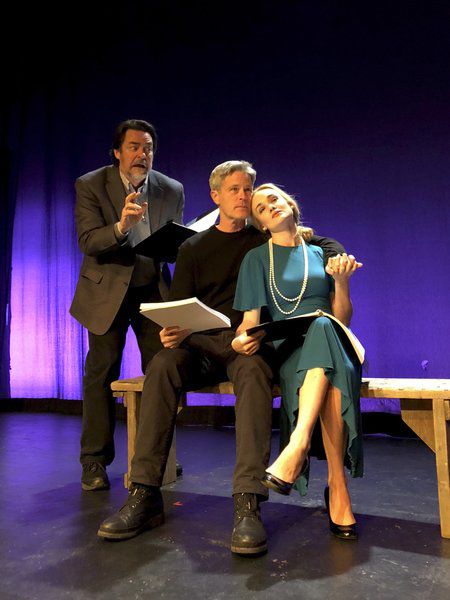 From left to right Doug Brendel, Charlie Van Eman, and Ashley Risteen