I have learned with tremendous pleasure that my farce, "Philosophus," which just received a staged reading in Gaithersburg from Best Medicine Repertory Theatre, is being produced by Alleyway Theatre of Buffalo, New York as part of their 2018-2019 season!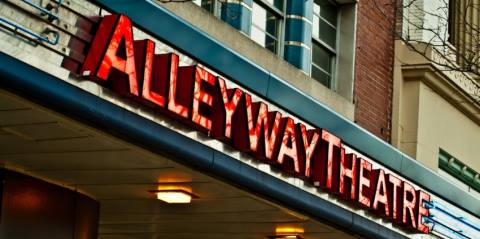 Alleyway Theatre – "western New York's theatre with a pulse"- is a well-respected theater in downtown Buffalo founded in 1980 by playwright, director, lyricist, and composer Neal Radice. Alleyway has resided since 1983 in "a portion of a former bus terminal building shared by the Buffalo Police Department in the heart of Buffalo's Theatre District." It is well-known for proactively seeking and producing new work – at least two full-length world premieres a year – along with a wide array of short plays.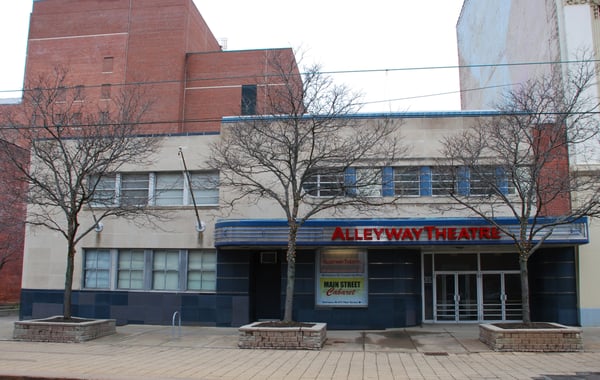 "Philosophus" was the winner for best full-length play of the Maxim Mazumdar Competition. The competition was founded by Alleyway Theatre in memory of actor/playwright Maxim Mazumdar (1953-1988) whose "many contributions to the early growth of the Alleyway were artistically invaluable." My quirky tragedy "The Beggar of Bethesda" was one of two finalists for the full-length play award in 2016, and it is an honor to be recognized doubly so by Alleyway this time around!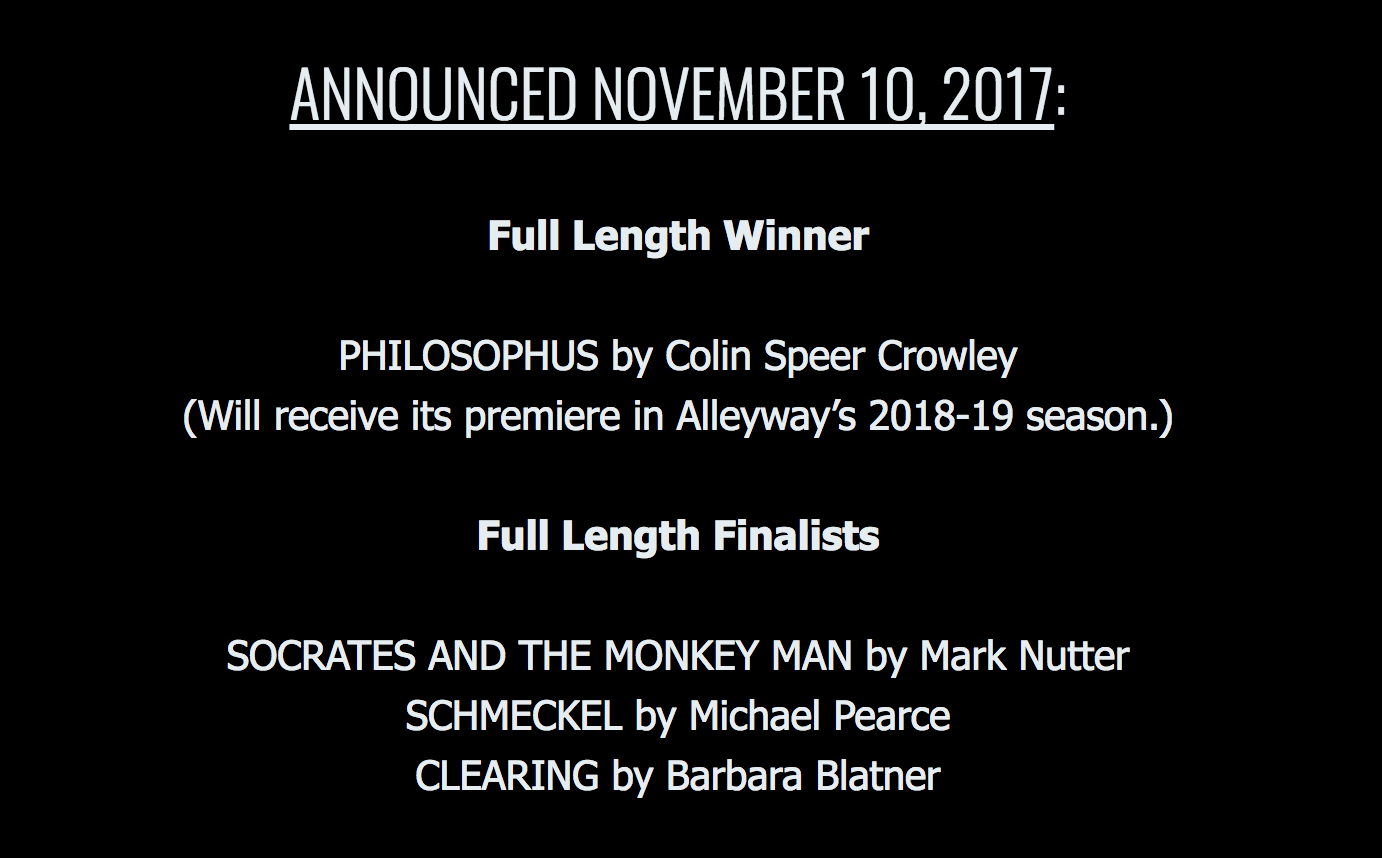 Many thanks to Alleyway Theatre and Neal Radice for this wonderful opportunity!
More news to come soon!